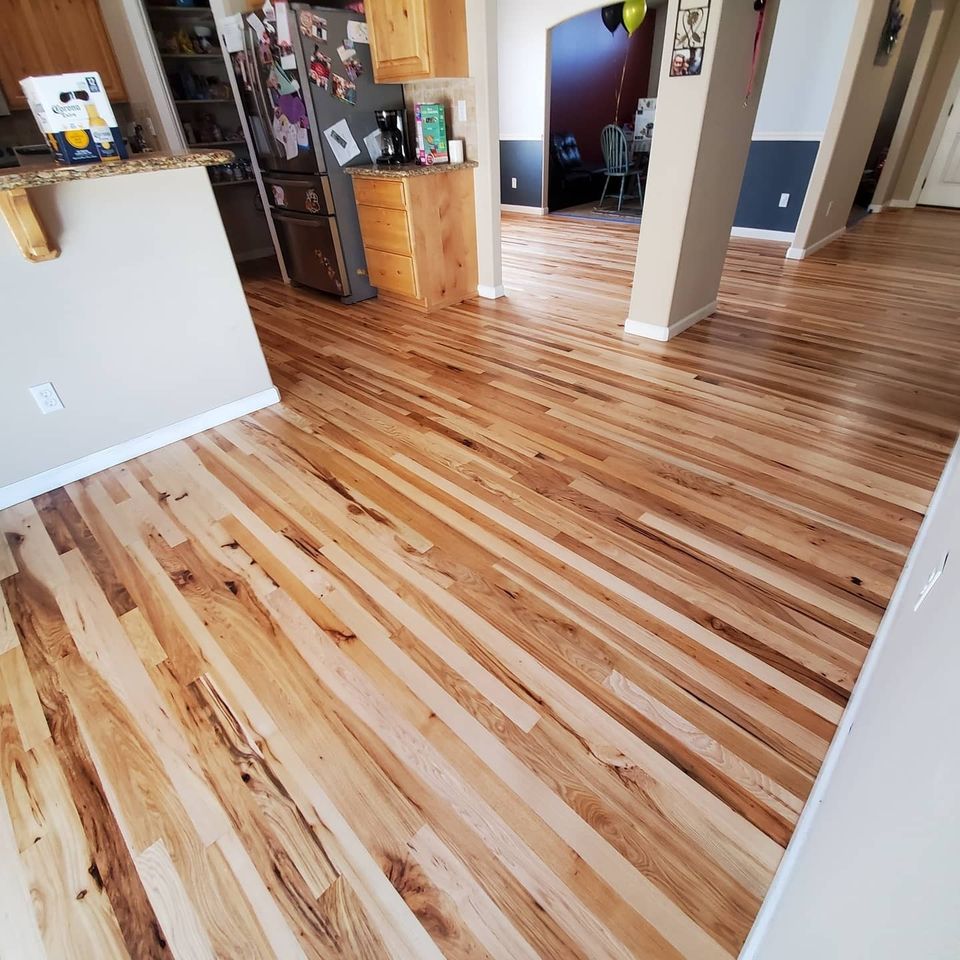 Old Hardwood Floor Restoration and Refinishing in Boise, Idaho

♦︎♦︎♦︎
Wooden floor refurbishment is an effective way to completely transform the look and feel of your home. It takes a professional to restore an oak or parquet wood floor to its original warmth and beauty.  Colpron Custom Floors is proud to be one of the best hardwood floor refinishing companies serving the Boise, Idaho area. Whether your hardwood floors are older or newer, oak or walnut, hand scraped or not, we can get them looking beautifully restored in as little as a few days. Some restoration work that Jon and the team at Colpron Custom Floors can do includes:
Refinishing old hardwood floors

Restoring newer floating hardwood flooring

Scratched floor repair

Rotted wood floor repair

Restoring hand scraped oak or walnut wood flooring
Whether refinishing old hardwood floors or needing to restore a new hardwood floor, Colpron Custom Floors can help. With over 15 years of experience in the flooring industry, we have the experience and expertise to refinish your oak, walnut, or other wood floors with careful precision. You can rest assured that your wood floor refinishing project is safe in our hands.